Interface: City of Cleveland Signal Control System - Municipal Signal Control Systems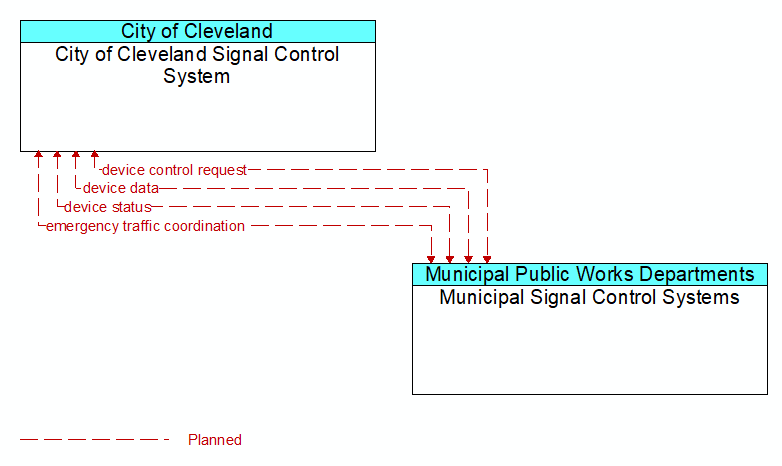 Architecture Flow Definitions
device control request (Planned) Applicable ITS Standards
Request for device control action
device data (Planned) Applicable ITS Standards
Data from detectors, environmental sensor stations, roadside equipment, and traffic control devices, including device inventory information.
device status (Planned) Applicable ITS Standards
Status information from devices
emergency traffic coordination (Planned) Applicable ITS Standards
Coordination supporting disaster response including evacuation and reentry. Includes coordination of special traffic control strategies that support efficient evacuation and reentry while protecting and optimizing movement of response vehicles and other resources responding to the emergency.