Interface: GCRTA Communications Center - GCRTA Police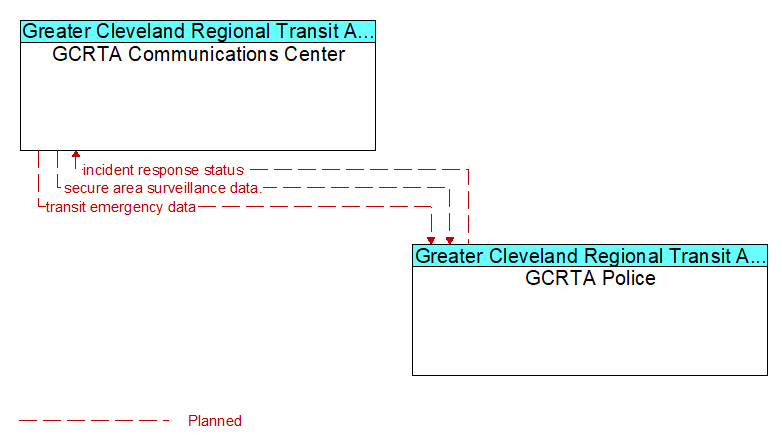 Architecture Flow Definitions
incident response status (Planned) Applicable ITS Standards
Status of the current incident response including a summary of incident status and its impact on the transportation system, traffic management strategies implemented at the site (e.g., closures, diversions, traffic signal control overrides), and current and planned response activities.
secure area surveillance data. (Planned)
Data collected from surveillance systems used to monitor secure areas. Includes video, audio, processed surveillance data, equipment operational status, and alarm indicators when a threat has been detected.
transit emergency data (Planned) Applicable ITS Standards
Initial notification of transit emergency at a transit stop or on transit vehicles and further coordination as additional details become available and the response is coordinated.