Interface: RTA Paratransit Vehicles - Commercial Vehicles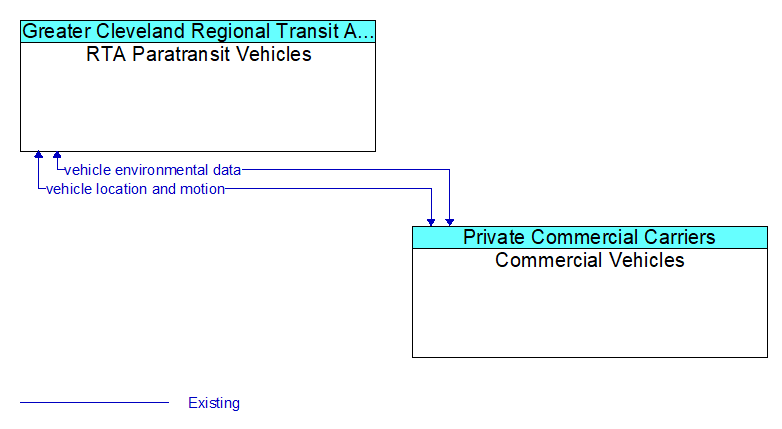 Architecture Flow Definitions
vehicle environmental data (Existing) Applicable ITS Standards
Data from vehicle safety and convenience systems that can be used to estimate environmental and infrastructure conditions, including measured air temperature, exterior light status, wiper status, sun sensor status, rain sensor status, traction control status, anti–lock brake status, vertical acceleration and other collected vehicle system status and sensor information. The collected data is reported along with the location, heading, and time that the data was collected. Both current data and snapshots of recent events (e.g., traction control or anti–lock brake system activations) may be reported.
vehicle location and motion (Existing) Applicable ITS Standards
Data describing the vehicle's position, heading, speed, acceleration, transmission, steering wheel angle, braking status, size information, and trajectory.