Interface: Northeast Ohio Regional Fusion Center - Regional Traffic Management Center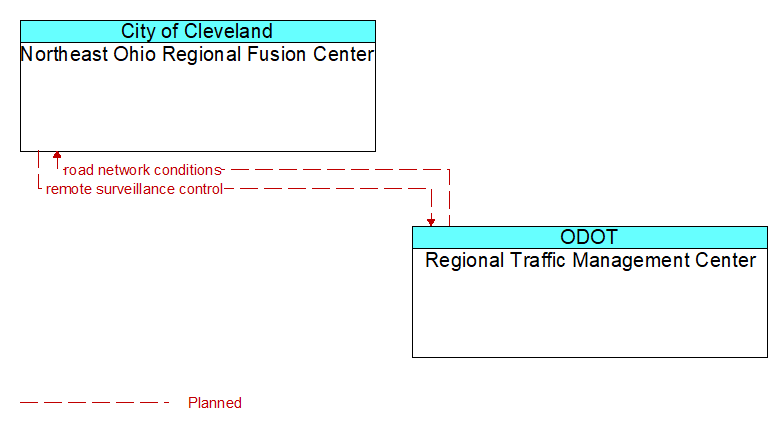 Architecture Flow Definitions
remote surveillance control (Planned) Applicable ITS Standards
The control commands used to remotely operate another center's sensors or surveillance equipment so that roadside surveillance assets can be shared by more than one agency.
road network conditions (Planned) Applicable ITS Standards
Current and forecasted traffic information, road and weather conditions, and other road network status. Either raw data, processed data, or some combination of both may be provided by this flow. Information on diversions and alternate routes, closures, and special traffic restrictions (lane/shoulder use, weight restrictions, width restrictions, HOV requirements) in effect is included.